CALGARY, Alberta & HOUSTON – January 20, 2022 — Validere, a leading data analytics SaaS platform that provides commodity data transparency to the energy industry, today announced the company has completed its acquisition of Phoenix Energy Consultants ("Phoenix"). Phoenix provides Western Canadian energy producers with transportation and marketing optimization services for crude oil, natural gas, NGL, and sulfur production.
Significant inefficiencies exist in the energy supply chain because of the lack of real-time visibility into critical attributes of oil and gas commodities such as volume, quality, and emissions footprint. This is compounded by the fact that commodities change hands amongst counterparties up to eleven times from wellhead to refinery. For producers, this data gap limits their ability to execute on critical insights based on the full range of a commodity's attributes, including emerging ESG factors like methane intensity.
Validere's data analytics platform provides insights on the molecule that informs what it is worth and where it should go, allowing energy companies to identify higher netback opportunities. The acquisition of Phoenix supports Validere's core strategy to reduce friction across the energy supply chain by enabling Validere to translate its data-driven insights into action for its customers.
Phoenix can provide administrative and logistical back office support to Validere customers when molecular-level data needs to be incorporated into decision-making.

Validere can now offer its clients additional services and expertise from Phoenix to execute upon optimized product movement identified by Validere's software.

Insights from critical ESG data on the molecule developed by Validere can now be incorporated into Phoenix's commercial advisory work.
"I got to know Validere as an early partner. The energy supply chain is changing where sellers, buyers, and stakeholders increasingly care about an entirely new array of attributes that describe the molecule, including the emissions data that Validere pulls in and connects," said Dave Maffitt, President, Phoenix. "Validere is at the forefront of acting as a data layer for everything that concerns the market. The next step for us as a firm was to incorporate this data so we could continue to service our clients in the best way possible, as has always been our promise".
"We've always respected Dave and the team's focus on the client and its ability to be fair-minded throughout the crazy cycles this industry faces. That transparent approach has allowed him to have longevity in his career that few others achieve, and we are excited to be able to more closely partner with his team going forward," said Nouman Ahmad, co-founder and CEO, Validere. "The ability to now offer our customers support in the administrative and back office functions that may be needed to activate the critical insights that we validate and predict was a natural step."
Phoenix will become a wholly owned subsidiary of Validere. Existing Phoenix clients will continue to receive the same services without interruption or change, in addition to accessing additional resources and insights from Validere to improve operations and track and reduce emissions.
This transaction, and all future transactions, align with Validere's approach of never owning physical assets or commodities, so its independence as a data analytics platform for the entire energy supply chain is maintained.
Tudor, Pickering, Holt & Co. ("TPH") acted as exclusive financial advisor to Validere in connection with the purchase. TPH has provided Valdiere with valuable support during its journey from a technology start-up to currently servicing over 50 energy clients globally and acting as the sole data layer for ESG specific commodity trades taking place on registries in North America to date.
Additional details on the acquisition can be found here.
About Validere
Validere is a leading data and analytics SaaS provider that is digitally transforming the world's largest supply chain to be more sustainable and efficient. Our Product Data Cloud enables energy companies to aggregate all commodity inventory data into a complete, accurate, and auditable repository that allows them to create a real-time digital fingerprint of the molecule. Using this single-source-of-trust and our digital infrastructure models, energy professionals across operations, commercial, and ESG functions can quickly make data-driven decisions daily. By partnering with us, business leaders leverage our unique datasets and our experts in data science, physical science, and oil and gas to create a company-wide value engine. As a result, more than 40 of North America's leading energy companies now realize the total value of their commodities through higher commercial margins, reduced operational costs and risks, and meaningful ESG progress.
About Phoenix
Phoenix Energy Marketing Consultants is an intellectual capital corporation specializing in optimization of transportation and marketing of crude oil, natural gas, NGL, and sulfur production of junior and intermediate producers in Western Canada using a trusted advisor/long-term relationship and value-added model. The company was incorporated in the Province of Alberta in April 1990 to meet the growing demand for oil and gas marketing consulting services.
Its mandate is to assist small to medium-sized exploration and production companies in optimally marketing their energy (crude oil, natural gas, NGL, sulfur) production.
Media Contacts:
Erin Farrell Talbot
Farrell Talbot Consulting
erin@farrelltalbot.com
Ben Tao
Validere
ben.tao@validere.com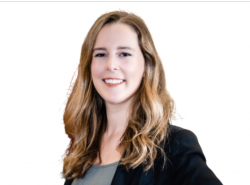 About the Author
Tamara Teofanovic
Validere
Tamara Teofanovic is a Marketing Manager at Validere and previously worked in the Oil & Gas sector in Alberta.