The EPA has entered into a Consent Decree (CD) to review, and possibly revise, the rules governing hazardous air pollutants (HAPs) from oil and gas. This is separate from the ongoing rulemaking activities related to methane and volatile organic compounds (VOCs).
The April 17, 2023, CD requires the EPA to undertake specific actions addressing the two source categories that are currently regulated for HAPs through National Emissions Standards for Hazardous Air Pollutants (NESHAP). These include, (1) Oil and Natural Gas Production located at 40 CFR part 63, subpart HH and (2) Natural Gas Transmission and Storage Facilities located at 40 CFR part 63, subpart HHH. As stated in the CD, these actions must be proposed in December 2024 and finalized in December 2025.
While it is not uncommon for the EPA to have a court ordered deadline to review, and revise if necessary, its regulations, these two NESHAPs have the potential to come out looking much different than the 2012 versions. That is because this particular review is not only a technology review related to the current standards, but also includes specific items for which several stakeholders requested reconsideration. The April 17, 2023, court order specifies that the EPA must also act on those petitions for reconsideration within the specified deadlines.
Establishing maximum achievable control technology
One of the specific issues raised for reconsideration that may present additional concern for the oil and gas industry is a request to establish maximum achievable control technology (MACT) standards for all sources of HAP emissions in these source categories. MACT is determined by evaluating the best performers in the source category and establishing emissions standards based on the average emissions performance of those best performers — the top 12%. This average establishes a MACT floor, or stringency of the standards, and does not include consideration for costs.
While glycol dehydration units and storage vessels with the potential for flash emissions have existing MACT floors, the rest of the emissions sources do not. These include, but are not limited to, sources such as gas well liquids unloading, well completions, compressors, fugitive emissions, blowdowns, or produced water evaporation ponds. Many of these emissions sources may also have standards in place through the forthcoming New Source Performance Standards (NSPS) and Emission Guidelines (EG), however, the process to set those standards does not meet the requirements for establishing a MACT floor and the rules may fall short. It means that facilities operating in the most stringent regulatory environment set the standard for the rest of the country.
It's too early to know what impact, if any, the EPA's review of both MACT subparts will have on operations in the oil and gas sector. At this stage, the EPA is in the process of collecting data and reviewing that information to develop a proposal.
Considering that the NSPS and EG for 40 CFR Part 60, subparts OOOOb and OOOOc, respectively, are anticipated to be finalized in 2023, it is Validere's opinion that these present the more pressing issue for attention at this time. However, as the 2024 deadlines approach, more information on the NESHAPs will likely become available for discussion.
Work with industry experts to assess risk against evolving emissions requirements.
Get in touch with us to learn more about how Validere's MRV software and team of experts can help your business gain a better understanding of relative emissions performance to assess risk against changing requirements.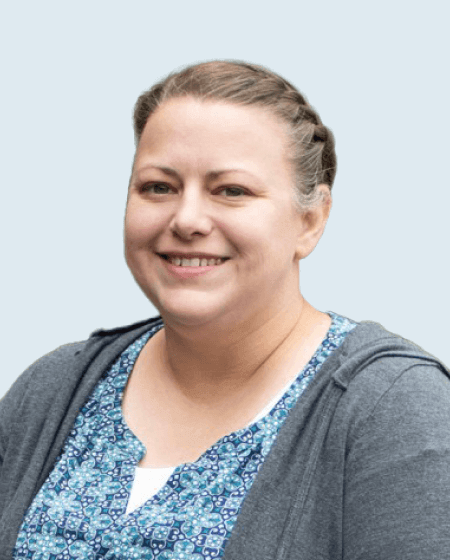 About the Author
Karen Marsh
Validere
Prior to Validere, Karen Marsh served as a senior environmental engineer and lead regulation developer for the U.S. EPA, authoring key regulations such as New Source Performance Standards for the oil and gas industry. Karen brings 15+ years of experience in developing regulations to reduce methane emissions, various LDAR regulations, fugitive emissions detection, air permitting, and GHG reporting.