Nouman Ahmad, Co-Founder & CEO at Validere, recently joined the Investor Series Podcast to discuss one of the biggest topics of the 2021 energy transition conversation - Responsibly Sourced Gas.
Along with RSG, Nouman discusses the role of data in helping energy industry participants achieve their energy transition objectives. He also shares some insights into Validere's recent work with Xpansiv, Énergir, and Pacific Canbriam Energy to facilitate the industry's first registered Responsibly Sourced Gas agreement.
Listen to the full episode here: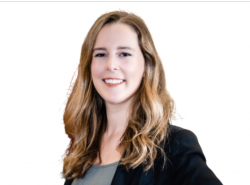 About the Author
Tamara Teofanovic
Validere
Tamara Teofanovic is a Marketing Manager at Validere and previously worked in the Oil & Gas sector in Alberta.