Validere acquires Phoenix Energy Consultants
As part of our ambition to digitally transform the world's largest supply chain to be more commercially and environmentally efficient, we are obsessed with removing friction as we strive to deliver the highest value for our customers. Validere's acquisition of Phoenix is a continuation of that approach so our stakeholders can more easily and quickly execute on the insights provided by Validere's data analytics platform.
The core value proposition for Validere is to address the lack of transparency into critical attributes of oil and gas commodities such as volume, quality, and emissions footprint as they change hands amongst counterparties up to eleven times from wellhead to refinery. Our platform provides insights on the molecule that informs what it is worth and where it should go which enables energy companies to move product most efficiently
What does this mean for Validere customers?
To realize the value provided by Validere's platform, customers may have to execute administrative and logistical back-office tasks. These activities are core to what Phoenix has provided to its clients. Our customers can now access the additional services, insights, and expertise provided by Phoenix to turn insights into actions.
This transaction, and all future transactions, align with our approach of never owning physical assets, or commodities, to maintain our independence as a service provider throughout the supply chain
What does this mean for Phoenix customers?
Existing Phoenix clients will continue to receive the same services without interruption or change. Phoenix clients will now gain access to the resources and insights from Validere that can identify opportunities to improve operations and reduce emissions. Insights from critical ESG data on the molecule developed by Validere can now be incorporated with Phoenix's commercial advisory work. Phoenix clients will gain additional efficiency over time as some commercial activities will be able to be automated using our software.
What does this mean for Validere and Phoenix?
Validere is pleased to add a team of extremely talented professionals, with deep industry relationships and operational knowledge of commercial activities. Post-acquisition, Validere will continue to actively hire energy professionals throughout the space. We commend Dave Maffitt and his colleagues on building a business always focused on the client, a focus that will enhance Validere's value to its customers.
With the completion of the acquisition, Phoenix has become a wholly-owned subsidiary of Validere. We are excited to welcome every single Phoenix employee and contractor to the Validere team, and look forward to the potential of the combined organizations and the additional joint value we can offer to our customers. For more information, view the press release here.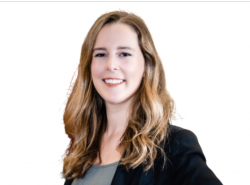 About the Author
Tamara Teofanovic
Validere
Tamara Teofanovic is a Marketing Manager at Validere and previously worked in the Oil & Gas sector in Alberta.